Biso Ultralight in John Deere colors
Biso Ultralight paired with John Deere S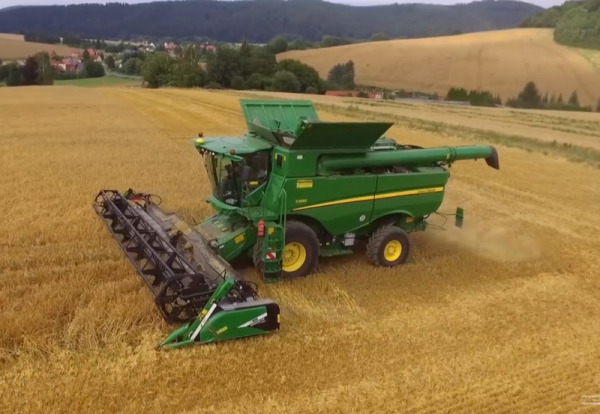 Autor:
BISO
veröffentlicht:
21.4.2020
We are bringing you a video of the latest BISO Ultralight hybrid header, which has been paired with the John Deere S685i combine harvester. BISO offers the pairing of our cutting bars with all major cutting bar manufacturers on the market.
Other interesting articles: 
 

BISO - RAPESEED, SOYA, CEREALS
Which segment are our customers coming for the BISO 3D technology from? Does this technology pay them off? Are these clients part of the core community of BISO who are loyal to the approved brand?

 

 

BISO - SOJAFLEX FOR LAVERDA

The BISO SojaFLEX extension is a good solution for soya harvest for owners of Laverda/Fendt/MF/Challenger combines with a standard header (FreeFlow). These combines usually have...




 
 

BISO 3D - VARIOFLEX•AIR•I
An efficient and relaxed harvest begins with the premium header. Premiums will include models that can harvest not only cereals, rape or soybeans, but also laid wheat or barley in the FLEX mode, even....