CR9.80 with BISO UltrallIght 1200 - barley harvest
Barley harvest - Slovakia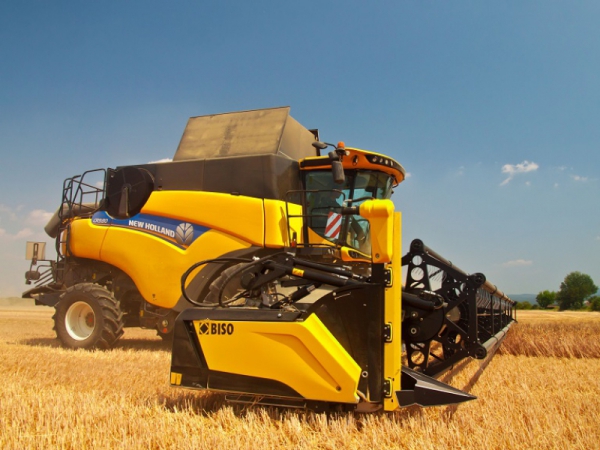 author:
BISO
published:
21.4.2020
Thanks to Mr. Tomáš Petržela who sent us photos of the new CR9.80 thresher with BISO UL1200 header in the stand of the Italian extra durum wheat, we can show you these beautiful photos. We would like to thank Mr. Petržel.
This is the premiere of a representative of the most powerful model line of combine harvesters in the world with a header, which has an ultra-solid hybrid frame with a bottom extension of 80 cm in the Czech and Slovak Republics. The production of the new line of headers of the UltraLight model series is going full speed this year and most of the headers are traditionally directed to the German market. In our region, several pieces of different generations of these ultra-strong headers are in operation. The demand for this hybrid technology has recently shifted to smaller strokes, even around 9 meters for shaker threshers.
Other interesting articles: 
 

BISO SOJAFLEX

The SojaFLEX adapter from BISO was in offer in the first phase from 2005 for up to the 9m header width. This product is focused on all the brands with NO vario headers...

 

 

AGRITECHNICA 2019: BISO 3D VARIOFLEX•AIR•I

The worldwide exhibition Agritechnica 2019 is over and we, as BISO, can say that it was very successful! We also received a significant silver medal award for our new innovative 

 

 

BISO 3D - VARIOFLEX•AIR•I
An efficient and relaxed harvest begins with the premium header. Premiums will include models that can harvest not only cereals, rape or soybeans, but also laid wheat or barley in the FLEX mode, even....