Agritechnica 2017: BISO products
Fotoreport from Agritechnica fair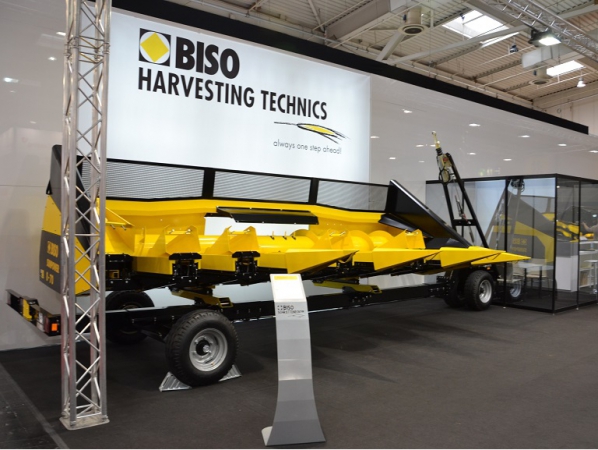 author:
BISO
published:
21.4.2020
Dear business partners, another year of the traditional world exhibition of agricultural technology in Hanover, Germany is over. As usual, BISO company was also present among its exhibitors this year.
The BISO Crop Ranger Super Flex header, which shares much of the technology with the BISO Ultralight header, had its world performance. The main novelty of this model is the FLEX modification for a range of up to 15 meters. You will find out more details soon!
You can see other BISO products that were also represented at the fair in the gallery of this article.
In this way, we would like to thank all of you who visited our stand. We hope you enjoyed our exhibition and we look forward to seeing you at other events.
The BISO Schrattenecker team.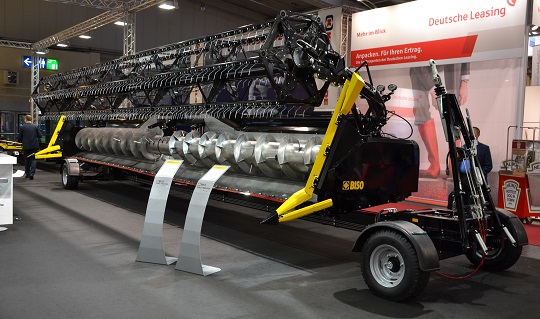 Other interesting articles: 
 

AGRITECHNICA 2019: BISO 3D VARIOFLEX•AIR•I

The worldwide exhibition Agritechnica 2019 is over and we, as BISO, can say that it was very successful! We also received a significant silver medal award...

 

 

BISO 3D – HYBRID FRAME

The key issue for a long lifetime of the header is a strong frame and a good trolley for header transport. The high quality header will not be recognized after one year in service, but after 10.000ha harvested...

 

BISO 3D VARIOFLEX•AIR•i

An efficient and relaxed harvest begins with the premium header. Premiums will include models that can harvest not only cereals, rape or soybeans, but also...