Agritechnica 2015 - BISO products
Photoreport from the Agritechnica fair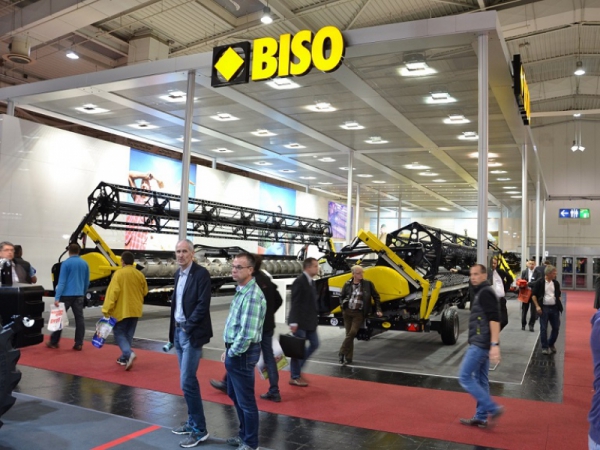 author:
BISO
published:
21.4.2020
Another successful year of the largest European agricultural exhibition Agritechnica, which is traditionally held in the German city of Hannover, is over. The representation of BISO Schrattenecker, which presented the first-rate harvesting technology, could not be missed this year either.
The main novelty was the hybrid BISO Ultralight 800 header in a flex design with a reach of 12 meters. This header is specially redesigned for a movable mower to ensure a perfect cut when harvesting peas or soybeans.
Like any BISO Ultralight header, it has been equipped with features such as built-in, hydraulically tilting, hydraulic mowers, smooth extension of the cutting table, LED lighting and much more.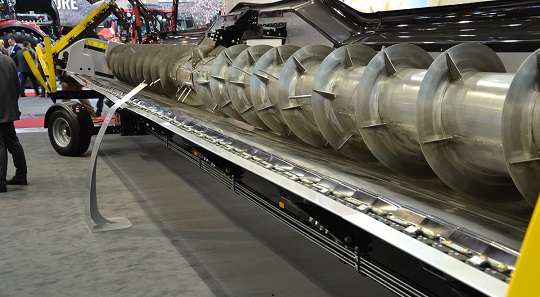 In our stand, you could also see the BISO Ultralight 800 header with a width of 9 meters, the BISO VX CropRanger Trendline Light header with a width of 5.5 meters, the BISO SunPower corn adapter with a width of 8 rows and the BISO CX 100 rapeseed rake.
A complete representation of the trailers from BISO was also on display. This includes the Profi Steer model, which, thanks to the steerable axles, ensures maximum comfort when driving on the road, even with the largest takes of the headers.
More information about BISO products can be found here.
Thank you all for visiting and we look forward to meeting you at other events!

The BISO Schrattenecker team.